You've probably been hearing about delta-8 THC a lot. It's one of the most popular medical marijuana products right now, as it's one of the hemp-derived cannabinoids that you can, but that has psychoactive properties.
But before you go buy Delta-8 products from your local smoke shops, it's important to understand what it is and what it's used for.
That way, you go into the experience informed and with realistic expectations.
Below, we're looking at what Delta-8 North Carolina is, what it's used for, and the types of delta-8 THC products you can purchase in North Carolina.
Let's get into it.
Understanding Delta-8 THC
Before anything, we'd recommend trying to understand what delta-8 THC is. Like other hemp-derived cannabinoids, delta-8 comes from hemp plants. While this cannabinoid is naturally present in the hemp plant, it doesn't occur in large amounts.
This is why manufacturers can't extract delta-8 by processing hemp plants. Instead, they synthesize the cannabinoid from hemp-derived CBD. To do this, manufacturers need to heat up the CBD and add certain chemicals to turn it into delta-8 crystals.
Once they have the delta-8 crystals, manufacturers can mix them with other products like oils, hemp flowers, and CBD cartridges.
The key quality of delta-8 THC is that it's a psychoactive substance. This means that users can get "high" from taking the product. The process is less potent than delta-9 THC, the main compound in the plant cannabis sativa that gets people high, but most users report euphoric and relaxing effects.
But is delta-8 federally legal?
Well, the answer can be quite complicated. But don't worry-we'll get into it in the next section.
The Legal Status of Delta 8
The 2018 Farm Bill made cultivating and processing raw hemp plant material to create medical marijuana products legal under federal law. However, the bill specifically states that hemp products are controlled substances, and any hemp with more than 0.3% delta-9 THC is illegal. Get more details about Delta-8 THC North Carolina.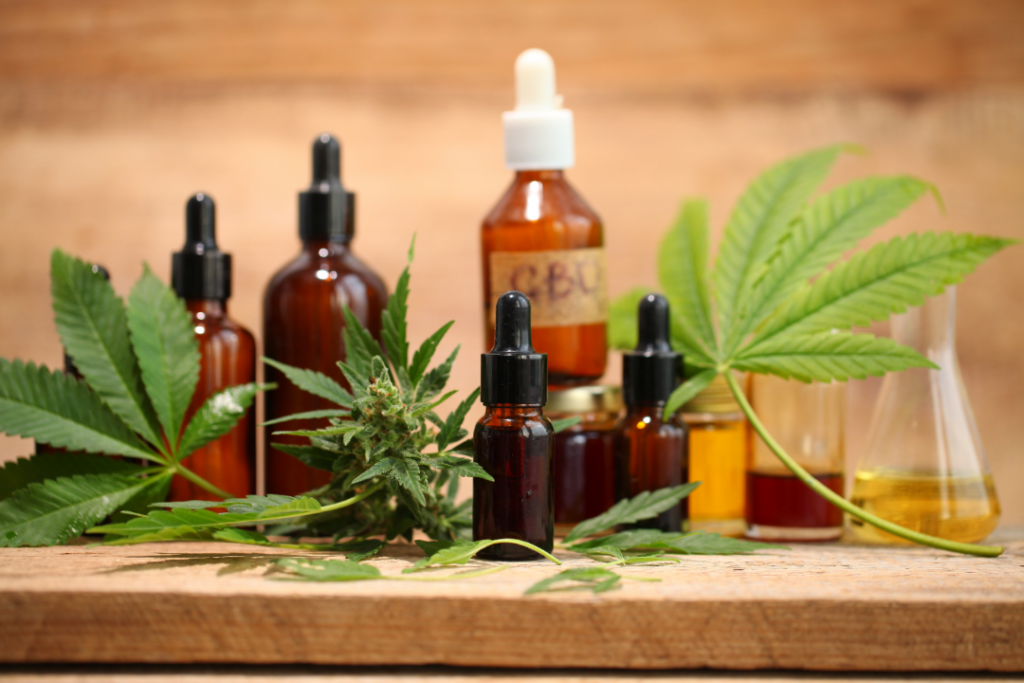 As you might notice, federal law doesn't stipulate anything about delta-8 THC. This is somewhat of a legal loophole, but it's also the reason North Carolina residents can legally purchase delta-8 hemp-derived products in the state. Each state has its own state law around the legal status of delta-8.
However, many states don't have a specific law for delta-8 and instead just follow the Farm Bill as a guide. So, you can purchase delta-8 products legally in many states, but it's important to read up on local rules and regulations before purchasing.
The Effects of Delta-8 THC
Like other cannabinoids for animal or human consumption, delta-8 has a wide range of potential effects. However, we currently don't have enough research on cannabinoids to say anything conclusive about their effects and benefits.
That said, many people report that they get "high" from taking delta-8 THC. In fact, most people that try this cannabinoid report that the effects are very similar to delta-9 THC.
While this sounds great, one thing to note is that delta-8 isn't as strong as delta-9.
This means that the effects will be present, but they won't be as strong or intense. This could be good for some people as it makes the trip more manageable and relaxing.
That said, delta-8 is still under the North Carolina controlled substances list. So, before taking these hemp products yourself, make sure to understand their risks and potential side effects.
What Is Delta 8 Used For?
Delta-8 is a controlled substance that we don't know that much about. Manufacturers only started synthesizing delta-8 THC recently, and there isn't enough research available on its effects. But based on early studies and anecdotal evidence, delta-8 can offer the following potential benefits.
Pain Relief
There is some evidence that suggests delta-8 could potentially provide pain relief to patients with chronic pain. This is great as it may work as a potential alternative to opioids and NSAIDs, which are known to have many side effects. Note that this research is in its early stages, so we need to wait for additional studies. But for the time being, we have some studies that show that delta-8 may potentially relieve pain for some patients.
Euphoria
Since this hemp product has psychoactive effects, many patients report euphoria when they take the product. That said, the experience of taking delta-8 varies from person to person. This is why it's best to start with a lower dosage to get a feel of the trip first.
Relaxation
Another potential benefit of delta-8 is relaxation. Like other hemp-derived products, delta-8 offers calming effects. Again, some people may experience anxiety with delta-8, but many others feel much calmer and more relaxed. This is especially true when the delta-8 is infused into CBD products.
Types of Delta 8 Products
Before taking delta-8 for its potential benefits, it's important to find the right product. Here are some of the delta-8 THC options available in North Carolina.
Oils
Delta-8 oils are a very popular option. Users can take these oils orally or infuse them with water or food to make them more palatable. With oils, you can expect effects to kick in after 1-2 hours, but you will feel it for 3-4 hours.
Vapes
Vaporizers offer a quick way to experience delta-8. However, the downside of vaporizers is that the effects aren't as strong and don't last as long.
Flowers
You can also buy delta-8-infused hemp flowers in North Carolina. You can smoke these products in a pipe or joint for a classic cannabis experience.
Edibles
There are also many delta-8 edibles on the market. These are snacks with delta-8 THC in them that offer similar effects to oral oils.
Conclusion
There's a lot we don't know about delta-8 THC. However, early evidence and user reports show that it has a lot of potential for pain relief and general relaxation. You can legally purchase delta-8 in North Carolina, but before doing so, it's important to understand its effects and potential risks.
Must Read: